Build your

Dream Team
Today
Accelerate your business' growth by hiring passionate professionals with diverse talents that cater to every type of goal-driven business. No need for

expensive, time-consuming internal hiring processes and management!
Our team at Mi Amor VA Services are bringing your dream team to you.
Our Social Media Assistants can manage and oversee your social media presence.
They are specially dedicated to monitoring your account in order to create effective strategies and content, that can help boost your business' online reach.
Your dedicated Social Media Assistant will be dedicated in monitoring your social platforms, using their expertise in order to ensure that your brand is maximizing its potential in the online sphere.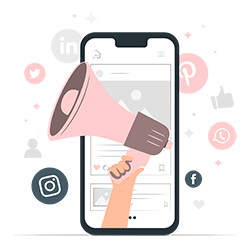 What types of tasks can Social Media Assistants support you with?
Get your Social Media sorted by your own dedicated Social Media Assistant!
Your Social Media Assistant are trained coordinators and strategists. They can help your business in the following ways:
Answer queries from comments and messages

Basic copywriting for your posts

Coordinating content and scheduling
Ensure that your brand page stands out
Monitor insights and performance of your social platforms to ensure maximum reach and growth
How can an Administrative Assistant help me as a business owner?
Do more, and worry less with our Administrative Assistants supporting you in ensuring that all the administrative needs in your business are met!
Shift your focus into running your business, as your Administrative assistant's scope can include the following tasks:
Basic Data Entry
Appointment Scheduling
Organize daily, weekly or monthly schedule
Answer email inquiries from potential clients
Creating customer support tickets
Manage and Organize email inboxes
Ensure the organization of internal files
In-Depth Research for Presentations, Case Studies, etc
Writing and editing internal documents
Issuing invoices to clients and following up
Creating document templates for future use
Our Administrative Assistants can handle all the general administrative tasks that you no longer have time to do.
They can help free up your time by taking over your email management, appointment setting, calendar management, data entry, file organization and more. Manage your business efficiently with the help of our Administrative Assistants.
Your personal Administrative Assistant will be responsible for helping ensure that you have the time to work on your business, instead of for your business.
Our Graphics and Video Assistants can provide your business with dedicated assistance in designing multimedia content based on your needs.
Your needs could include providing graphic design for print or digital media, or professional video editing and production. Produce more while lessening your stress!
Your personal Graphic or Video Assistant can create unique opportunities for your business through the creation of distinctive multimedia that help your brand to stand out.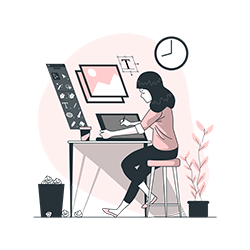 What can a Graphics and Video Assistant do for my business?
Create more with the help of our Graphics and Video Assistants!
Whether you need someone who can create stunning graphics, you need to create riveting stories from raw video footages, or you need a combination of both, the right Graphics and Video Assistant can help you create multimedia content that stands out.
Here are just some of the things that your Graphics and Video Assistant can do for your business:
Create visually appealing graphics for various digital platforms

Ensure best practice and high standards of visual assets

Create motion graphics and animations that add value to the concepts provided

Edit and enhance videos with high quality output

Collate assets from our videographers and photographers